Bans, conspiracy theories and the shadow of 9/11 – System Of A Down's Daron Malakian looks back on the most popular metal song of the 21st century.
Wake up
(Wake up)
Grab a brush and put a little make-up
Hide the scars to fade away the shake-up
(Hide the scars to fade away the…)
Why'd you leave the keys upon the table?
Here you go create another fable
'Chop Suey!' was the breakthrough lead single from the band's best-selling second album, 'Toxicity' (2001). Despite being released nearly 20 years ago, the music video wasn't uploaded to YouTube until 2009.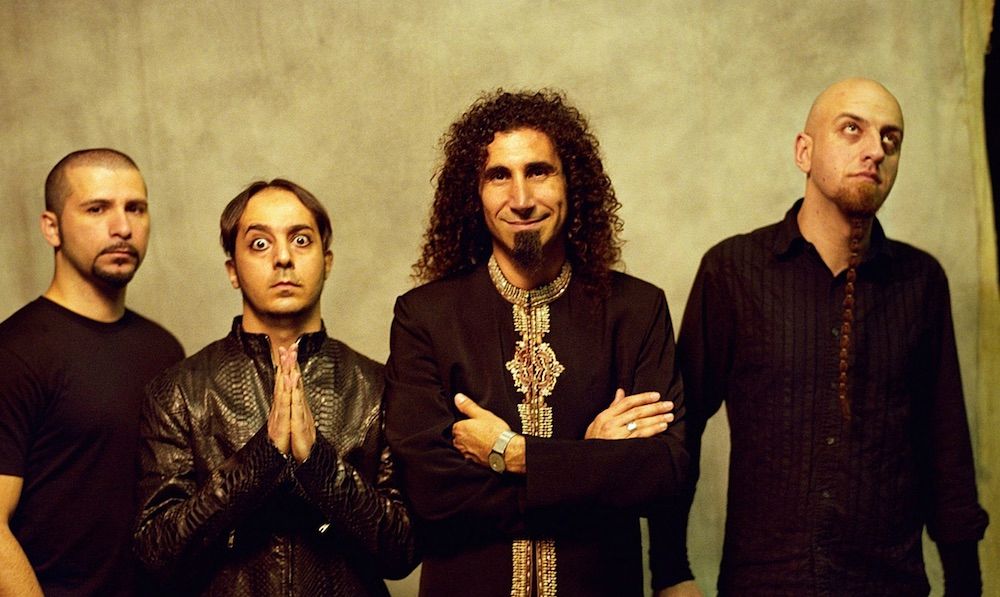 The Marcos Siega-directed music video is memorable for its use of the Snorricam technique and perspective effect editing to make it appear like the bandmembers, who are playing to a crowd in an LA hotel parking lot, 'walk through' each other.
'Chop Suey!', which was nominated for Best Metal Performance at the 2002 Grammy awards, has become the cult band's signature song, with the Billlboard 200-topping 'Toxicity' breaking them through into the mainstream (the album is now certified triple platinum by the RIAA).