Metal Music
Slipknot – "Psychosocial" – Corey switches his voice from demonic to angelic as easily using a light switch
"Psychosocial" is a song by American heavy metal band Slipknot. It was released as the second single and fourth track from their fourth studio album, All Hope Is Gone. The song entered airplay on June 26, 2008 and was originally planned for release as a digital single on July 1 but was delayed and released on July 8. Slipknot performed "Psychosocial" live for the first time on July 9, 2008, at the White River Amphitheatre in Auburn, Washington. In 2008, the song was featured on the soundtrack to Marvel's Punisher: War Zone. The song was also nominated for 'Best Metal Performance' for the 51st Grammy Awards, but lost to Metallica's "My Apocalypse", and was nominated for the Kerrang! Award for Best Single.
"Psychosocial", along with two other Slipknot songs, "Duality" and "Sulfur," was released as downloadable content for Rock Band and Rock Band 2 on December 8, 2009. It is also featured as a playable track in Guitar Hero: Warriors of Rock.
Background
"That song has got a lot of, I would say, social anxiety. It's got a real good tempo. It's really fun and it's different… Most of the stuff that we have is different." – Shawn Crahan, The Pulse of Radio
"This is another me-and-Paul [Gray, bassist] creation. It was similar to 'Duality', in that I had mixed feelings about whether it was a good song… Then we got together and started working on it as a team and it just came together. A lot of bands, who I won't name, have ripped this song off. I guess you know you've done something good if everyone rips you off." – Joey Jordison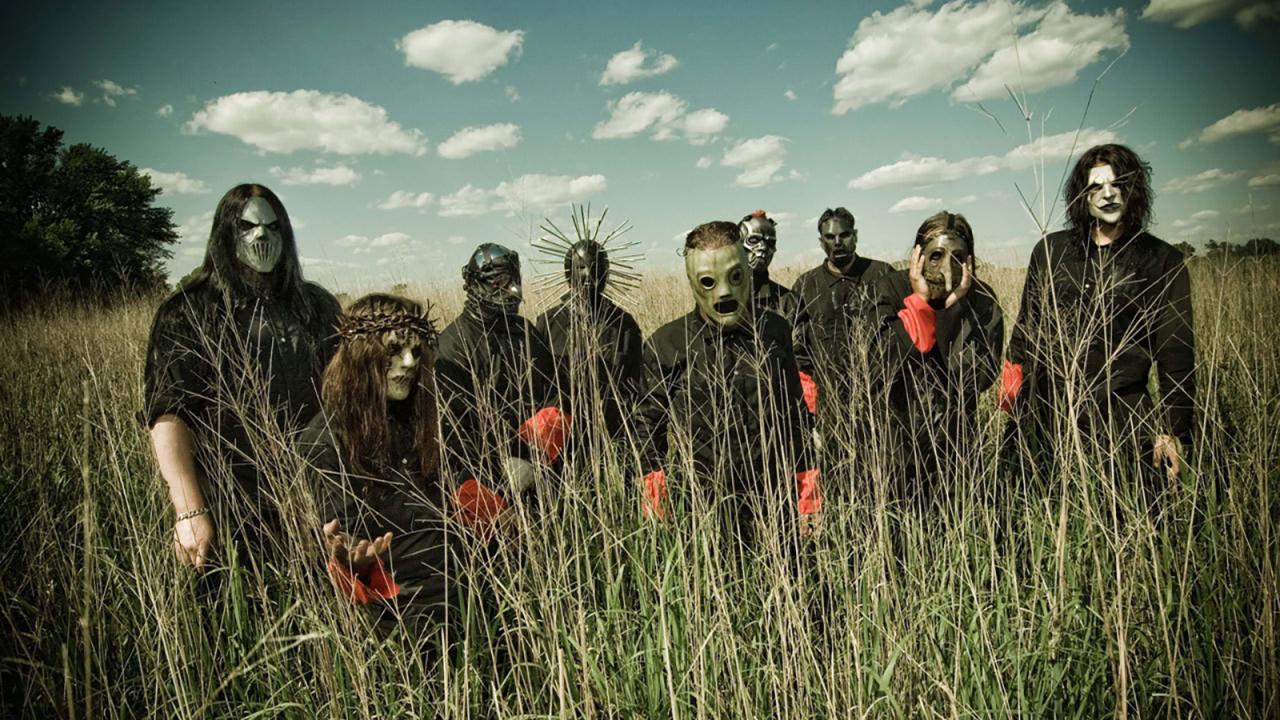 "I was writing lyrics when Paul and Joey played this to me. I looked at the sheet I'd been working on and at the bottom was the chorus for 'Psychosocial' already… This song was meant to be." – Corey Taylor
"I had to ask Corey what 'Psychosocial' meant. He wouldn't tell me." – Shawn Crahan
Rolling Stone praised the song, saying it "slows down the tempo to bludgeon with a steady, pounding groove instead of all-out thrash in a manner reminiscent of the band's more slow-burning but still malicious second album, Iowa." They explained, "That track is capped off with a time-signature shattering guitar/drum breakdown that will leave the best air-instrumentalists stumped".
Watch the video below :