Country Music
Ronnie Milsap – There's No Gettin' Over Me | When music was real and had meaning
If there's one song that people think of when Ronnie Milsap's name comes up, it's his hit song, "There's No Gettin' Over Me". It's classic Ronnie and a timeless favorite that refuses to be forgotten, especially when it comes to this Vegas performance that'll blow y'all away.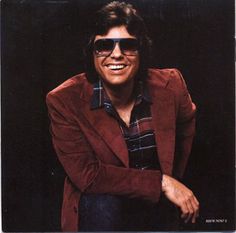 "There's No Gettin' Over Me" was released in 1981 on Ronnie's album of the same title. It charted in several countries and became a crossover hit when it peaked at #5 on the U.S. Billboard Hot 100, while staying strong at #1 on the U.S. Billboard Hot Country Singles chart.  The popular song tells the story of a man that swears his former love will never really get over him because she'll see him everywhere and in everything. A notable cover was recorded by Heartland and released on their 2006 album, I Loved Her First.
Well you can walk out on me tonight
If you think that it ain't feeling right
But darling
There's ain't no getting over me
Well you can say that you need to be free
But there ain't no place that I won't be
Sweet darling bass run up
There ain't no getting over me
I'll be the bill you forgot to pay bass run up
I'll be the dream that keeps you awake
I'll be the song on the radio
I'll be the reason that you tell the boys no
Ronnie impresses on the piano as he performs his memorable song. When he's done, he gets the round of applause he definitely deserved. This is one of those songs that takes you back to the early 80s, craving Ronnie's urban country style all over again.
Watch the video below: