Metal Music
PANTERA – RISE live at Monsters Of Rock, Italy, 1992 | it's physically impossible not to headbang while listening to this
Pantera was an American heavy metal band, established in 1981 in Arlington, Texas. The Abbott brothers (drummer Vinnie Paul and guitarist Dimebag Darrell), together with singer Phil Anselmo and bassist Rex Brown, were the group's most well-known lineup. Pantera is credited (together with Testament, Sepultura, and Machine Head) with being part of the second wave of the thrash metal movement from the late 1980s to the early-to-mid 1990s, in addition to developing and popularizing the groove metal subgenre. Pantera is widely thought to be one of the most popular and influential heavy metal bands in history. They have sold more than 20 million albums around the world and have been nominated for four Grammy Awards.
Pantera began as a glam metal band, releasing three albums with lead singer Terry Glaze in the mid-1980s (Metal Magic, Projects in the Jungle, and I Am the Night) with little success. Pantera recruited Anselmo in 1987 in search of a new and stronger sound, and Power Metal was released in 1988. The next year, they signed a record contract with the big label Atco. Their fifth album, Cowboys from Hell, established the groove metal genre, and Vulgar Display of Power, their 1992 follow-up, reached an even harder sound. Far Beyond Driven debuted at number one on the Billboard 200 in 1994.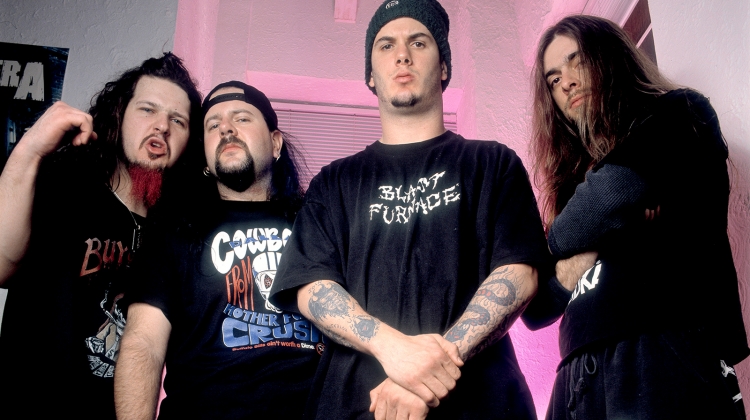 When Anselmo got hooked to heroin in 1995, he almost died from an overdose in 1996, tensions among the band members started to rise. Because of these issues, the recording sessions for The Great Southern Trendkill (1996) were held independently. The continued conflict lasted another seven years, during which time only one studio album, Reinventing the Steel (2000), was released.
Pantera went on sabbatical in 2001, but persisting disagreements led to the band's dissolution in 2003. The Abbott brothers moved on to establish Damageplan, while Anselmo worked on a number of side projects, including Down, which Brown also joined.
A mentally unbalanced fan shot and murdered Dimebag Darrell on stage at a Damageplan performance in Columbus, Ohio on December 8, 2004. After his brother's death, Vinnie Paul went on to join Hellyeah, and died of heart failure in 2018,[7], leaving Brown and Anselmo as the only living members of the band's most well-known lineup.
Watch the video below