Metal Music
Pantera – I'm Broken | No fancy clothing, no autotune, just pure raw talent
For all of the haters who say Pantera is just "hillbilly metal" or anything related to that type of label is absolutely clueless on every level possible. Dime was one of the greatest guitar players of all time and the combination of all four of these guys created metal magic for literally the entire decade that was the 1990's. RIP Vinny and Dime. You guys were the absolute best.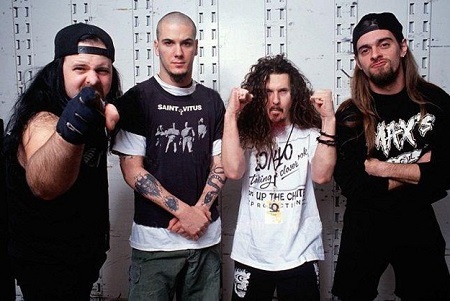 "I'm Broken" is a song by American heavy metal band Pantera from their seventh album, Far Beyond Driven. It was the first single issued from the album. Kerry King said on the Japanese TV show Rock Fujiyama (featuring guitarist Marty Friedman) that it's his favorite guitar riff.[citation needed]
The song is about the back pain that Pantera's vocalist Phil Anselmo felt. Phil Anselmo said "This is right when I started feeling the pain in my lower back, and it felt scary," says Anselmo. "I think this is one of the first times in my life, man, that I had this thing called 'vulnerability' kick in, and that was a very uncomfortable feeling." Anselmo adds, "I think that was really my first glimpse into kind of screaming to the world, 'F*cking… I am broken! Somebody f*cking help me here!'"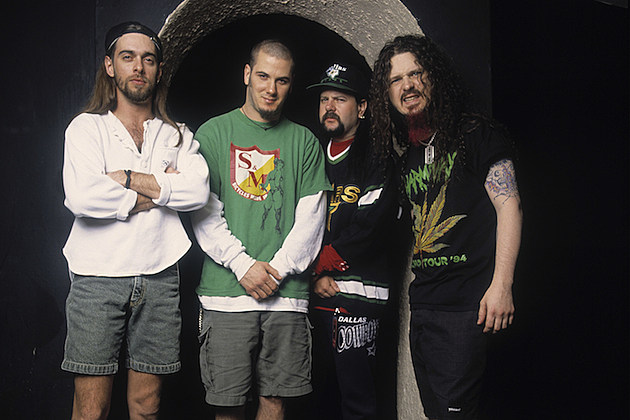 Pantera's guitarist Dimebag Darrell spoke about the song saying:
""I'm Broken" was a sound check riff – one of them ones where I'd walk in with a hangover from ripping it up night after night with everyone in every town. That's where a lot of the best riffs I ever wrote came from. I just played the first riff I thought of, Vinnie started kickin' in on it, Rex joined in – we didn't write the entire song on the spot, but we kept toying with it and finally worked on it once we got into the studio."
This has got to be one of Pantera's finest moments. This song is just perfect. It never gets old. One of the best Metal songs of the 90's.
Watch the video below :