Best generation and music, man I wish I could travel back in time.
Shot in the Dark is the ninth and final track off of Ozzy Osbourne's fourth album The Ultimate Sin.
"Shot in the Dark" is a song recorded and performed most famously by heavy metal solo artist Ozzy Osbourne. It is the ninth and final track on his 1986 album The Ultimate Sin. A top-ten hit on mainstream rock radio, the song also became his first single to chart on the Billboard Hot 100, peaking at number 68. The official music video for the song was directed by Andy Morahan.
"Shot in the Dark" was originally composed sometime around 1983 by members of Wildlife, a band featuring Steve Overland, Chris Overland, Simon Kirke of Bad Company, keyboardist Mark Booty, and future Ozzy Osbourne bassist Phil Soussan. Wildlife recorded a demo version of the song that was never officially released. When Soussan joined Ozzy Osbourne's band a couple of years later, he and Osbourne then reworked the song for Ozzy Osbourne's recording and release in early 1986. As a result, there has been much debate over the proper authorship of the song. Although the writing is credited to Soussan and Osbourne, some question whether other members of Wildlife (the Overland brothers, in particular) deserve writing credit for Osbourne's rendition, and what Osbourne's exact role was in the rewriting process.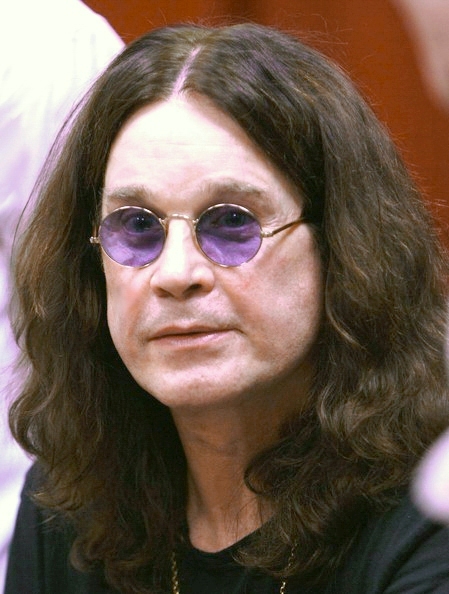 Lycris
Out on the street, I'm stalking the night
I can hear my heavy breathing
Paid for the kill but it doesn't seem right
Something there I can believe in
Voices are calling from inside my head
I can hear them, I can hear them
Vanishing memories of things that were said
They can't try to hurt me now
But a shot in the dark, one step away from you
A shot in the dark, always creeping up on you
Taught by the powers that preach over me
I can hear their empty reason
I wouldn't listen I learnt how to fight
I opened up my mind to treason
But just like the wounded and when it's too late
They'll remember they'll surrender
Never a care for the people who hate
Underestimate me now
But a shot in the dark one step away from you
A shot in the dark not a thing that you can do
A shot in the dark always creeping up on you
But just like the wounded and when it's too late
They'll remember they'll surrender
Never a care for the people who hate
Underestimate me now
But a shot in the dark one step away from you
A shot in the dark not a thing that you can do
A shot in the dark always creeping up on you, alright
Just a shot in the dark
Just a shot in the dark
Just a shot in the dark
Just a shot in the dark