If you want to find for a perfect example of the power of word of mouth in popular music circa 2010, look no further than Kvelertak, who emerged from Norway last spring and went on to become one of the biggest stories in metal that year.
Only just formed in 2007, the sextet quickly built a reputation in Scandinavia as a potent live act, eventually signing with Indie Recordings, the excellent Norwedian metal label, and heading to the States to record their debut with the great Kurt Ballou. By May 2010, after they'd toured Europe with Ballou's band Converge, the buzz coming from the continent, from both fans and the press, was through the roof. Before the album even dropped, the leaked version could be downloaded after five seconds of searching, so wide had the leak spread. By the time it did come out in Norway it debuted at number two on the album chart, and it would remain in the top 20 for months, but by then this band with the funny name (which translates as "stranglehold") that sung in a language very few outside their country can understand had suddenly gone global.
Without a North American distribution deal, however, Kvelertak made little to no commercial impact on this side of the Atlantic, but that didn't stop the effusive praise coming from the media over here, as such publications as Decibel and, yes, PopMatters, citing it as one of the best metal albums of the year. Remarkably, Kvelertak even placed a respectable #121 on the Village Voice Pazz & Jop critics' poll. With the album selling like crazy in Europe, the only question that remained was when the hell would Kvelertak be made available domestically.
Finally, nearly ten months after its original release, the album has hit these shores courtesy The End (who have a knack for signing Scandinavian phenoms), and although releasing it here last fall would have more effectively struck while the iron is hot, the record is so damned good that it's better late than never.
So after that big preamble, just what do these guys sound like, anyway, you ask? Well, what makes Kvelertak so refreshing is the odd, striking, yet totally compatible influences they draw from. On one side there's black metal, primarily the punk-infused primitive black metal of Darkthrone. On another, the exuberance and audacity of sorely-missed Norwegian greats Turbonegro. And the kicker, a huge dose of the Stooges, from Iggy Pop's posturing to the savage yet ridiculously catchy riffs of the late John Asheton. Rock 'n' roll, metal, and punk all collide to form an absolutely raucous first album that's loud, confrontational, largely indecipherable, and most of all, huge, huge fun.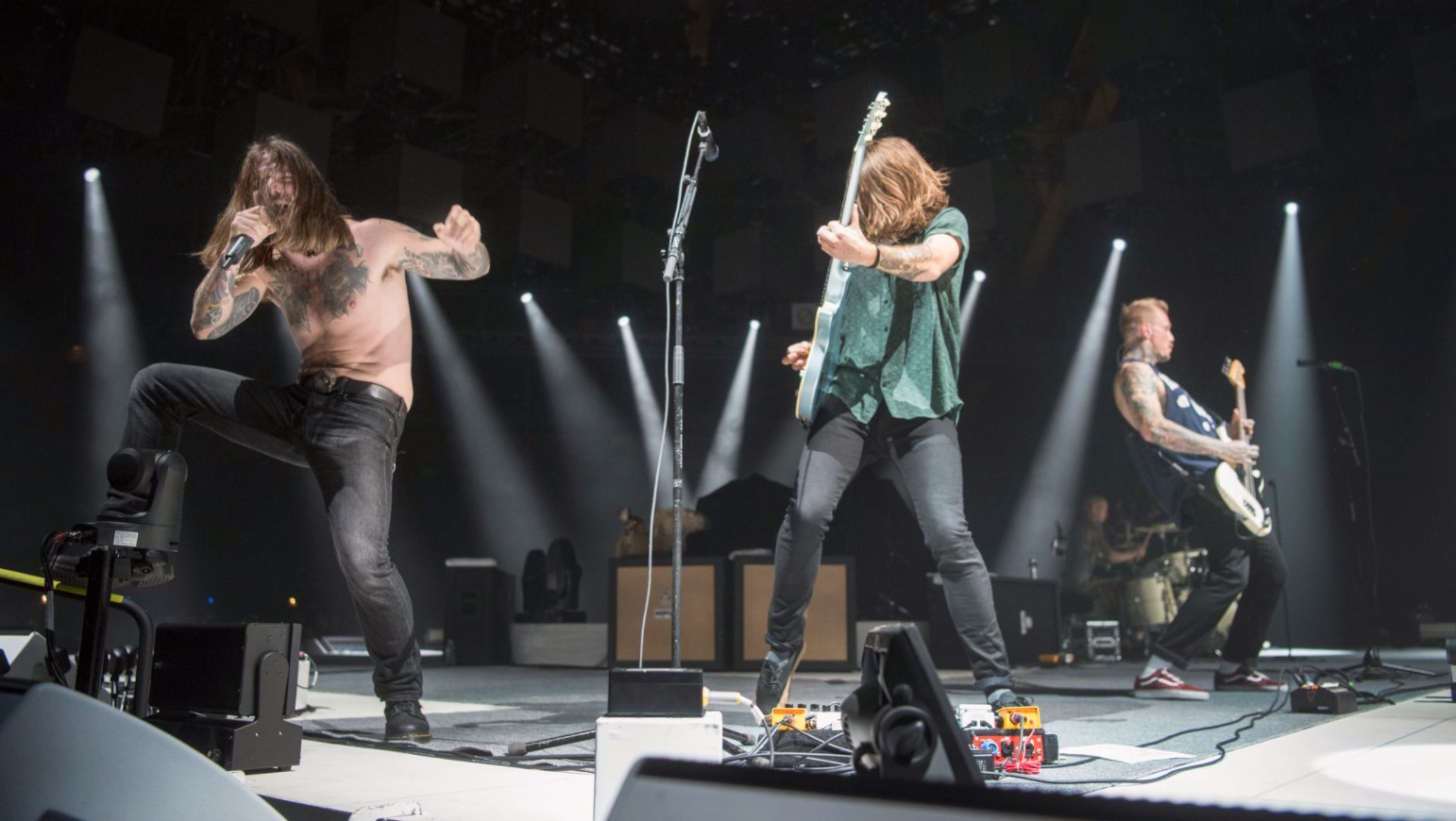 Lycris
Nå ska me ta ein liten sang-
Den dreie seg om alkohol-
Me har ingen sånne tekstar-
Me vil gjerna ha litt spekter-
Suttung fulgte hakk i hel-
Odin kicka assen hans-
Suttung leve ei mer lenger-
Me har all den mjød me treng-
Full av all dis galskap-
Ska fyra opp ein liten tjall-
Setta på litt svartmetall-
Sammen med min beste venn-
Odin ga oss-
Suttung sitt mjød-
Det magiske mjød-
Det daglige brød-
Odin ga oss-
Suttung sitt mjød-
Det magiske mjød-
Det e bedre enn øl-
Nattens sønner at og lengter-
Så ska me pula Odins enka-
Mens me råe riff ska sjenka-
Smerter, ledd og dekadanse-
Sjekk Kvelertaks pest-
Odin ga oss-
Suttung sitt mjød-
Det magiske mjød-
Det daglige brød-
Odin ga oss-
Suttung sitt mjød-
Det magiske mjød-
Det e bedre enn øl-
Odin ga oss-
Suttung sitt mjød-
Det magiske mjød-
Det daglige brød-