The Unforgiven is the fourth track on The Black Album.
In contrast to previous ballads that Metallica had written, this song features a slower, more conventional rock style, and has heavy verses and a soft chorus, rather than the heavy chorus and soft verses that "Fade To Black", "Welcome Home (Sanitarium)", and "One" had. The guitar solo in the song was the outcome of Kirk being told to replay the solo multiple times by Bob Rock.
The song has spawned two sequels, "The Unforgiven II" (Reload) and "The Unforgiven III" (Death Magnetic).
The intro to the song features a reversed sample of a western movie The Good, The Bad, and The Ugly. Specifically The Ecstasy of Gold, which Metallica uses as a concert entrance and covered it on We All Love Ennio Morricone.
It also includes using an effect known as Doppler, which is like a when a train is approaching and the closer the train gets, the higher the pitch gets.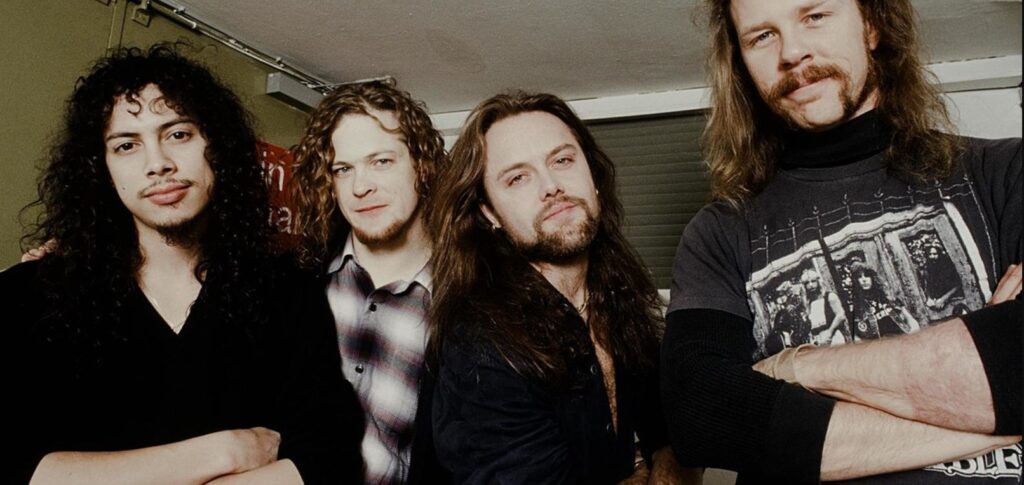 Lycris
New blood joins this Earth-
And quickly he's subdued-
Through constant pained disgrace-
The young boy learns their rules-
With time the child draws in-
This whipping boy done wrong-
Deprived of all his thoughts-
The young man struggles on and on he's known-
A vow unto his own-
That never from this day-
His will they'll take away easy-
What I've felt, what I've known-
Never shined through in what I've shown-
Never be, never see-
Won't see what might have been-
What I've felt, what I've known-
Never shined through in what I've shown-
Never free, never me-
So I dub thee "Unforgiven"-
They dedicate their lives-
To running all of his-
He tries to please them all-
This bitter man he is-
Throughout his life the same-
He's battled constantly-
This fight he cannot win-
A tired man they see no longer cares-
The old man then prepares-
To die regretfully-
That old man here is me-
What I've felt, what I've known-
Never shined through in what I've shown-
Never be, never see-
Won't see what might have been-
What I've felt, what I've known-
Never shined through in what I've shown-
Never free, never me-
So I dub thee "Unforgiven"-
What I've felt, what I've known-
Never shined through in what I've shown-
Never be, never see-
Won't see what might have been-
What I've felt, what I've known-
Never shined through in what I've shown-
Never free, never me-
So I dub thee "Unforgiven"-
Whoa-
Never free, never me-
So I dub thee "Unforgiven"-
You labeled me, I'll label you-
So I dub thee "Unforgiven"-
Never free, never me-
So I dub thee "Unforgiven"-
You labeled me, I'll label you-
So I dub thee "Unforgiven"-
Never free, never me-
So I dub thee "Unforgiven-