Nothing Else Matters is a power ballad by heavy metal band Metallica. The song reached #11 on the Billboard Mainstream Rock Tracks chart in 1992.
"Nothing Else Matters" is a single from the album Metallica.
Singer and rhythm guitarist James Hetfield wrote this song while on the phone with his then girlfriend. Since he held the phone with one hand, he plucked the four open strings with the other, which eventually made up the first two bars of the song. The lyrics were also dedicated to his girlfriend, which talk about being "so close, no matter how far", indicating the bond they shared even when Hetfield was on tour. Initially, the song wasn't meant to go on the album, and Hetfield had written it for himself, but only after drummer Lars Ulrich heard it, did it get considered for the record.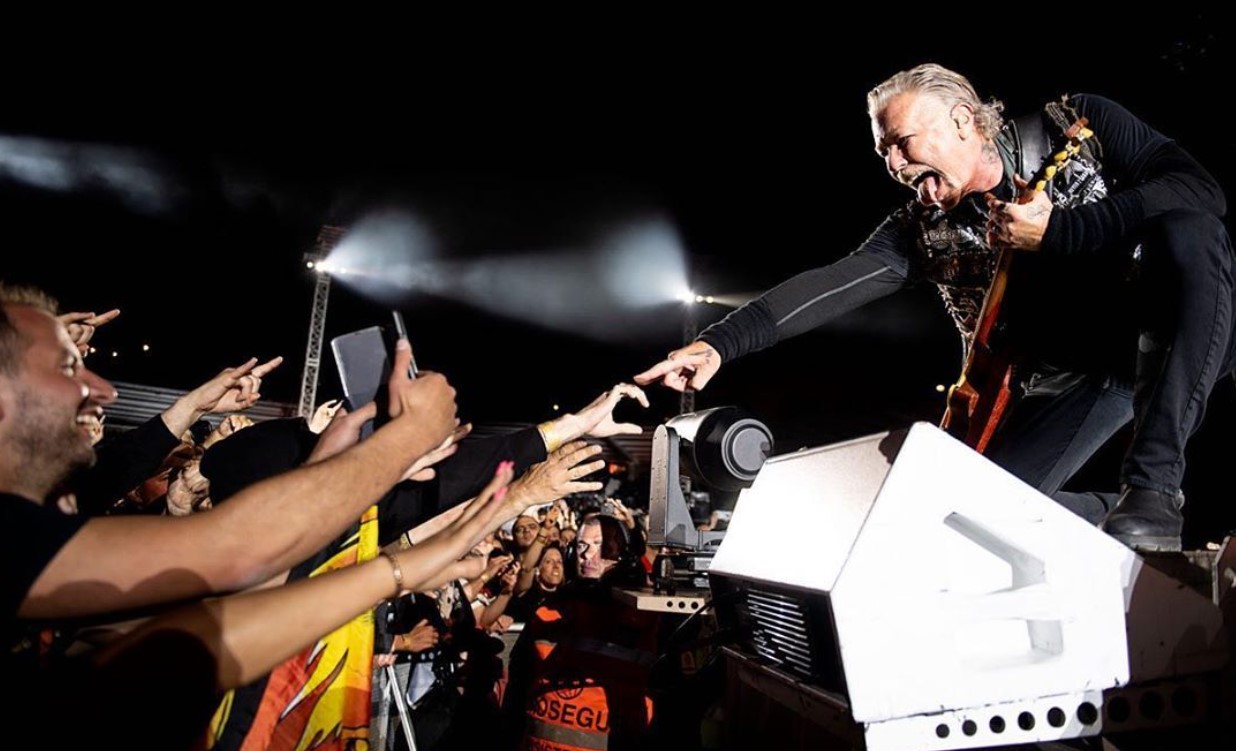 The song has now become a staple in Metallica's live performances, and has been dedicated to their fans.
Composition
Its intro is an E minor arpeggio beginning with E on the D string, open G, B and high E strings. It was first rumoured, and then confirmed by Hetfield on Classic Albums: The Black Album DVD, that he started composing it while he was on the phone with his girlfriend and only had one free hand.
It is one of the few Metallica songs in which Hetfield, rather than Hammett, plays the guitar solo. Given that Hetfield recorded all rhythm and most harmony tracks on the band's first five albums, it is therefore the only Metallica song that does not feature Hammett's playing (excluding Cliff Burton's bass solo "(Anesthesia) Pulling Teeth"). In response to a question asked by a fan in So What!, the magazine of Metallica's official fan club, Hetfield confirmed that he recorded every guitar track on the song.
Music video
The video premiered on MTV on February 26, 1992. It was directed by Adam Dubin; it consists of parts of the "A year and a half…" video tape which was shot during the recordings of Metallica. One of them shows Hetfield playing the 12 string during one of the choruses. MTV will not air the video during daytime hours anymore because it features nudity in the form of pin-up posters that are taped up in the studio. It also has a picture of Kip Winger which Lars Ulrich is seen throwing darts at. It should be noted that on the band's 2006 music video compilation DVD, the posters are censored, as was done with the nudity featured in the music videos for "Turn the Page" and "Whiskey in the Jar".