Metal Music
Korn – Blind | I cannot express how badly I want to go to one of these concerts
"Blind" was composed by Jonathan Davis when he was in Sexart before leaving to join Korn. Dennis Shinn wrote the song totally on his own.
Korn's contribution came after the song was re-recorded for their first album, LP 1994. Despite the fact that Sexart finished the song, Korn added an additional song opening with drum cymbals and a minor bass–line. Their contribution served as an intro that led into Sexart's original intro. Korn also made a minor melodic alteration, which fell beneath the vocal chorus line "I'm so blind."
That shift didn't happen until the Korn LP was released. SexArt's original musical composition appeared in Korn's demo Neidermayer's Mind 1993. Korn also customized the song's finale, as the bass coda at the end quotes Cypress Hill's song "Lick a Shot" Technically, the finale has nothing to do with the song itself.
Jonathan Davis and his band Korn used this song on their CD without giving credit to the original composers, Dennis Shinn and Ryan Shuck. However, when the song was included on the Greatest Hits Vol.1 compilation CD, both Dennis Shinn and Ryan Shuck were subsequently credited, as well as acknowledged on many items that used the song.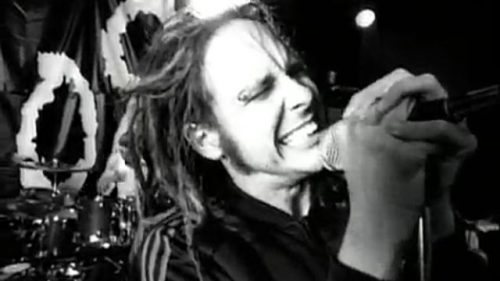 "It was Korn's professional production that brought the song to life" Dennis Shinn
Joseph McGinty Nichol directed the song video. Korn is shown playing in a tiny stage area in front of a boisterous audience. On the rear of the stage, a giant "Korn" flag can be seen. There is also footage of the band socializing. In January 1995, the video was released.