Country Music
In "I Love You This Big", Scotty McCreery sings about how when a man truly loves a woman, nothing can sway his affection.
The first thing that comes to mind when hearing Scotty McCreery's debut country single has nothing to do with the song itself. The live soundstage of 'American Idol' does this boy no justice, as the studio version of 'I Love You This Big' demonstrates that the 17-year-old finalist is far more mature than audiences have given him credit for.
The first few lines are heartfelt and genuine. 'I know I'm still young / But I know how I feel / I might not have much experience / But I know when love is real,' McCreery sings. Little is known about the Garner, North Carolina, singer's love life, but it's safe to say he's opened his heart before, if only in that innocent way that high schoolers have mastered.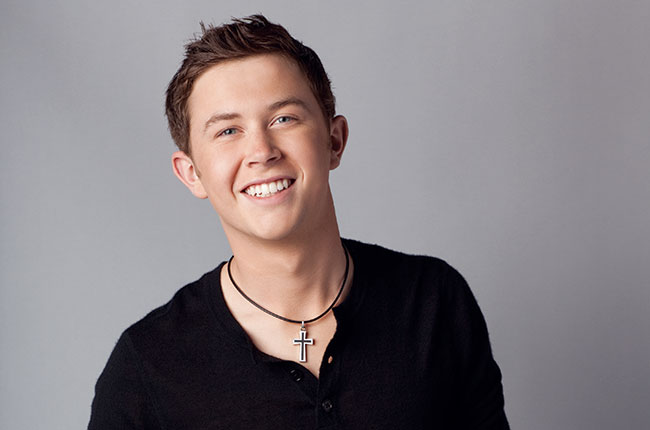 The biggest relief is that the song doesn't sound like one Josh Turner would cut. McCreery puts his stamp on the chorus, singing, "I love you this big / Eyes have never seen this big / No one's ever dreamed this big / And I'll spend the rest of my life / Explaining what words cannot describe, but I'll try / I love you this big." Sure, it's a little goofy, but he's a little goofy. It's why America has fallen in love with him.
A soft steel guitar wraps McCreery's vocals like a warm blanket, giving this tender ballad depth and credibility. He goes for the high notes when it's time, but wisely stays clear of that deep country growl that gave Jennifer Lopez so many goosebumps. There will be plenty of time for that later.
"I'll love you to the moon and back / I love you all the time / Deeper than the ocean / And higher than the pines." McCreery coasts through these more familiar lyrics until bridging the chorus one final time. 'I Love You This Big' leaves room for growth, but offers plenty to get "Scotty's Hotties" excited.
Watch the video below :