Country Music
Josh Turner – Your Man | Thats a perfect male voice
It was released as the the lead single from Josh Turner's sophomore album Your Man was released in August 2005. It saw him making it to the Top 10, as well as the number one spot on the charts which is no easy feat for a traditional artist at the beginning into the new century. The album, which was released shortly after, in January 2006 proved to be a huge commercial hit. Frank Rogers was once again involved as a producer and producer, but without Mark Wright this time. Turner was involved in the writing of 5 of the albums 11 tracks.
The album opens with "Would You Go With Me", which was the second single released from the set. Like its predecessor, the Shawn Camp and John Scott Sherrill composition reached #1. it is followed by another Camp song, with Herb McCollough as co-writer, the surprisingly upbeat-sounding "Baby's Gone Home To Mama." The lyrics read like a three-hanky tale about a broken marriage, but this is no crying in your beer song. Turner sounds anything but devastated and even winds up the song by commenting that he is glad that his ex took her Chihuahua with her. Both "Would You Go With Me" and "Baby's Gone Home To Mama" prominently feature the dobro, by Mike Johnson on the former and Steve Hinson on the latter track.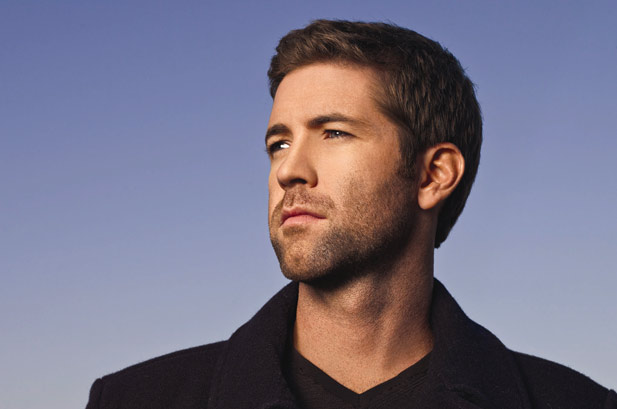 "No Rush" is a more lushly-arranged, bluesy style song that initially seems like an odd choice for Turner, but it works surprisingly well. Stylistically, it reminds me of Willie Nelson's "Night Life" and sounds like something that Ray Price would have sunk his teeth into in the early 70s.
Some marquee guest artists are on hand for a couple of tracks: members of Diamond Rio supply the background vocals to "Me and God" a religious number written by Turner, in the same vein as his earlier hit "Long Black Train." The legendary Ralph Stanley also makes a cameo duet appearance, sounding a lot like Roy Acuff in his later years. The track became the album's third and final single. Peaking at #16, it did not fare as well as the album's previous two singles, but it performed respectably for a religious-themed record. More star power is on display with "White Noise", written and performed with John Anderson. Surprisingly it is one of the weaker tracks on the album, and as its title implies, it is merely filler that name-checks Charley Pride, Johnny Cash and the Grand Ole Opry.
The most fun track on the album, and one on which Josh sounds as though he is thoroughly enjoying himself is Shawn Camp and Mark D. Sanders' "Loretta Lynn's Lincoln", which finds Turner fantasizing about buying a car once owned by the Coal Miner's Daughter and cruising around Nashville in it with her and Dolly Parton. It's just not possible to dislike this song.
My favorite track on the album is Josh's cover version of the Don Williams classic "Lord Have Mercy On A Country Boy". It easily rivals the original version and deserved to be released as a single. You just can't go wrong with a Bob McDill song.
The album closes with Turner's "Way Down South", a satisfying if slightly self-indulgent tribute to home. Clocking in at nearly five minutes, it turns into a jam session towards the end. While not one of the stronger songs on the album, it is an enjoyable listen that would have been better had it been pared down by a minute or so.
Overall, Your Man is a very satisfying collection of songs from one of today's better artists, albeit one that is still struggling to break away from the rest of Nashville's current pack of male singers. It is Turner's most successful album to date, earning double-platinum certification for sales in excess of two million units. Two of the album's singles, "Your Man" and "Would You Go With Me" were certified gold for sales exceeding 500,000 units each.
Watch the video below :