Metal Music
Iron Maiden – Dance Of Death | Imagine Bruce telling fairytales to his grandchildrens
There was a substantial promotional build up to the 12th Iron Maiden album Brave New World, which marked the studio return of vocalist Bruce Dickinson and guitarist Adrian Smith. But the band's 13th release, Dance of Death – which came out in the U.S. on September 9, 2003 – received little pre-release hype and was available before fans knew what hit them.
On January 6, 2003, producer Kevin Shirley announced on his website that he would start working on a new record with the band that month. A month later he wrote that the band had finished work on the basic tracks. Iron Maiden wrote seven of the songs on Dance of Death – including the first single "Wildest Dreams" – right before Christmas 2012 and assembled the last four tracks in the studio with Shirley.
"We allowed ourselves six weeks to write the album and we didn't write on the road, so it was all a bit of a nerve racking experience," bassist Steve Harris said in a 2003 interview. "But it's exciting, because you never know what you're going to come up with."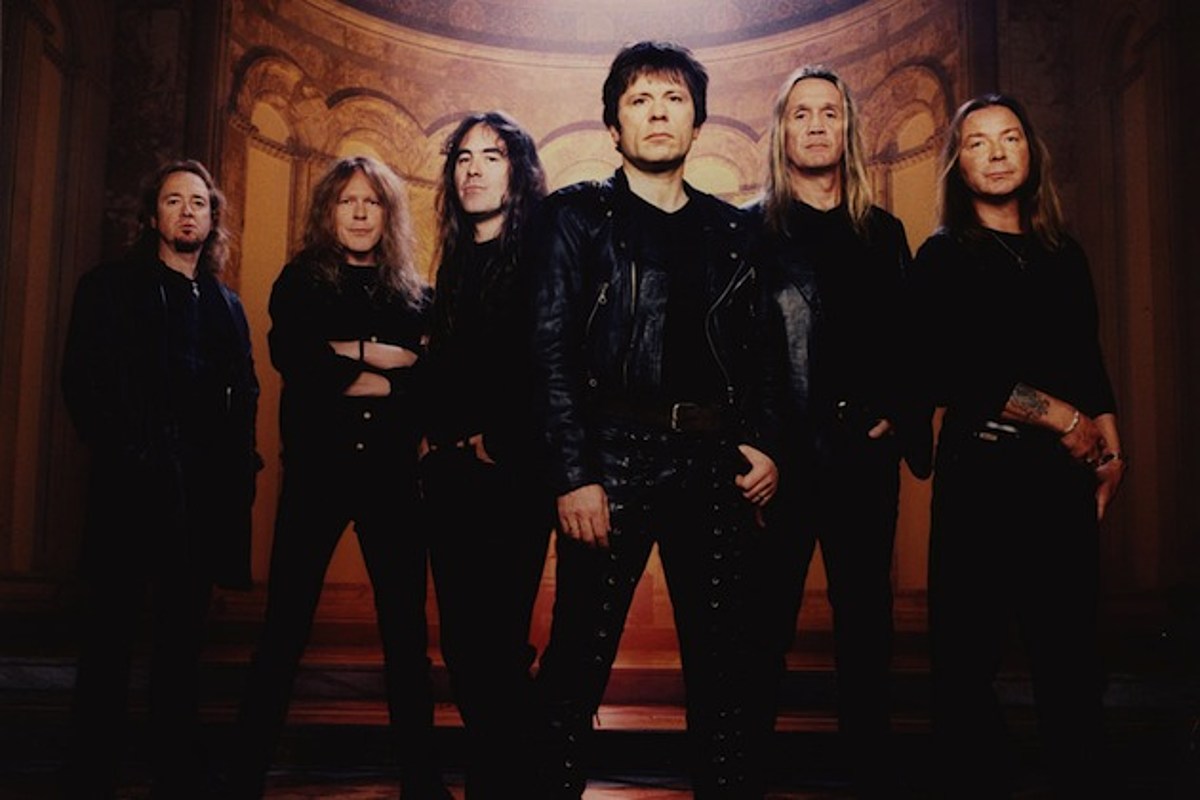 Iron Maiden tracked Dance of Death at SARM West Studios in London, and by the end of April they were done mixing the album. Since the disc was written and recorded so quickly, none of the songs felt overworked and the sessions were marked by spontaneity.
"As we went through the recording process more and more ideas started creeping in, some of which we hadn't even dealt with in rehearsals," Dickinson said. "And some of the ideas were really nice. We'd be working on a song and it was like, 'Gosh, I never quite expected that to happen.'"
For a veteran band to bang out a new, original record in just a few months is impressive enough. That Iron Maiden wrote and recorded an album as eclectic, captivating and musically complex as Dance of Death is nothing short of astounding. The nearly 68-minute-long release includes four songs over seven minutes long and covers the gamut from surging, fist-in-the-air anthems like "Wildest Dreams" to "Paschendale," which features multiple tempo changes and rhythm shifts.
"It's very diverse," said guitarist Janick Gers. "It's got some incredible thematic content to it. There's some really short, sharp bangs to the brain and I think every album needs that. But there are also some quite deeper songs, too."
"I detected quite an appetite for a little bit of variance, a little bit of change in the Maiden sound," Dickinson said. "It's not just different for the sake of being different. It also displays a bit of imagination and a bit of flair."
Iron Maiden played "Wildest Dreams" on tour in 2002, and since fans responded well to the song, it became the first single for Dance of Death on Sept. 1, 2003. Guitarist Adrian Smith wrote the number and fleshed it out with Harris.
"It's sort of a cross between "Number of the Beast" and "Run to the Hills," Smith said. "I put it together in a couple hours and then played it with Steve, and he said, 'Oh, that would make a great single.' And he wrote the words. It came together pretty quick."
The second track on the album, "Rainmaker" is another upbeat, melodic Maiden classic, an energized mix of vibrato-laden vocals, charged rhythms and harmonized guitar leads. But with the third song "No More Lies," plaintive, undistorted guitar lines, reflective vocals and elongated strings plant the seeds for a multifaceted sonic journey. While the song evolves into a storming, riff-saturated rocker, it opens the doors for the many surprises to come, like the theatrical "Montségur," the near-power metal progressions of the title track and the epic folk arrangements of "Journeyman."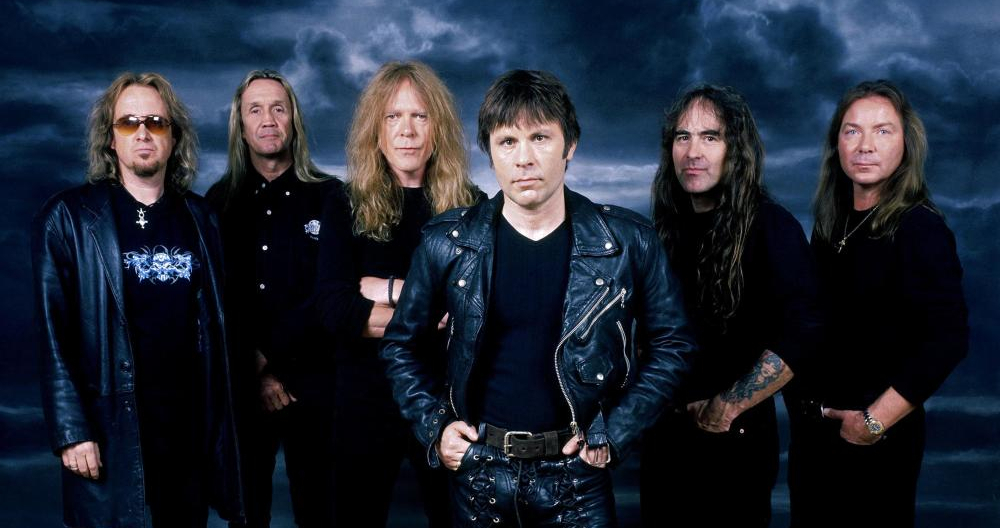 "There are some diverse and thematic songs on there which are quite epic," Dave Murray said. "It's pushing out a little bit more and some of the songs are sounding very progressive. It leads you in with a couple straight-ahead up tracks and then it takes you deeper. It's one of those albums you play more and more and there's subliminal stuff that creates a real musical experience."
Dance of Death debuted at No. 18 on the Billboard album chart in September, but didn't go Gold. Soon after the album was released, Iron Maiden launched the 'Dance of Death World Tour,' and incorporated thematic elements from the songs. Dickinson donned a theater mask and cape for "Dance of Death" and finished the track dressed as the Grim Reaper. And for "Paschendale" he took the stage wearing a Hungarian infantryman's trench coat and helmet.
The tour was a global success and was followed with the live album Death on the Road, released separately for audio and video in 2005 and 2006 respectively. The recording was culled from a 2003 performance in Dortmund, Germany, on Nov. 23 and the release broke into the Top 25 in several countries.
Watch the video below :