Interesting
If dolphins were in the Olympics, high-jump competition would be off the charts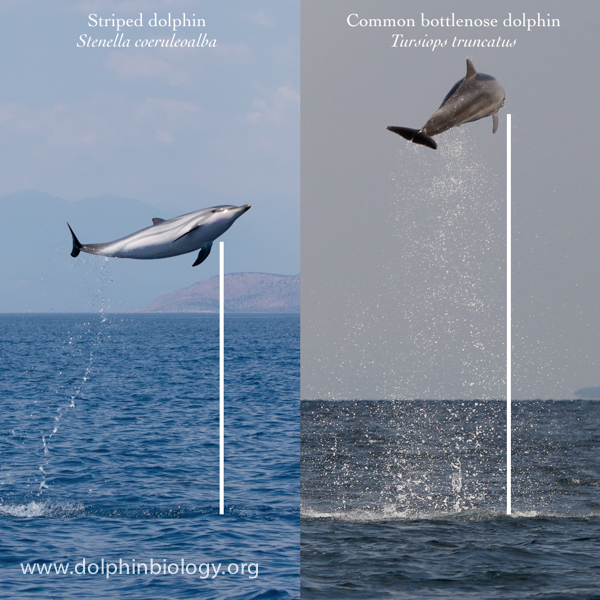 Striped dolphin versus bottlenose dolphin. Photo: Courtesy of Giovanni Bearzi
Dolphins are among the planet's most prolific high jumpers, and perhaps in the spirit of the upcoming Olympic Games in Rio de Janeiro, Brazil, a prominent researcher has shared a double image showing two species in a side-by-side comparison (top photo).
Bottlenose dolphin clearly wins over striped dolphin.
Giovanni Bearzi's double image shows a striped dolphin jumping in the Gulf of Corinth off Greece, and a common bottlenose dolphin in the Northern Evoikos Gulf, also off Greece.
"Striped dolphins can jump high … but Bottlenose dolphins seem to be the winners," Bearzi states in a blog post for Dolphin Biology and Conservation.