Country Music
Garth Brooks – Friends In Low Places | One of the Best voices in Music..
"Friends in Low Places" is a song performed by American country music artist Garth Brooks.
It was released in August 1990 as the first single from his album No Fences.
The song spent four weeks at #1 on the U.S. country singles charts, and won both the Academy of Country Music and Country Music Association awards for 1990 Single of the Year.
"Friends in Low Places" was written in 1989 by songwriters Dewayne Blackwell and Earl Bud Lee.
The two songwriters had given the song to Brooks to record as a demo soon before the release of his self-titled first album, when he was a relatively unknown singer. Enamored with the song,
Brooks recorded the official version the next year.
Garth Brooks released his mega-hit "Friends in Low Places" in 1990, and the song became an instant classic, winning Single of the Year at both the CMA and ACM Awards and spending four weeks at No. 1 on the charts.
But while you likely know the lyrics by heart — what country music fan doesn't?! — there's a good chance that there's a part of the chorus you don't know.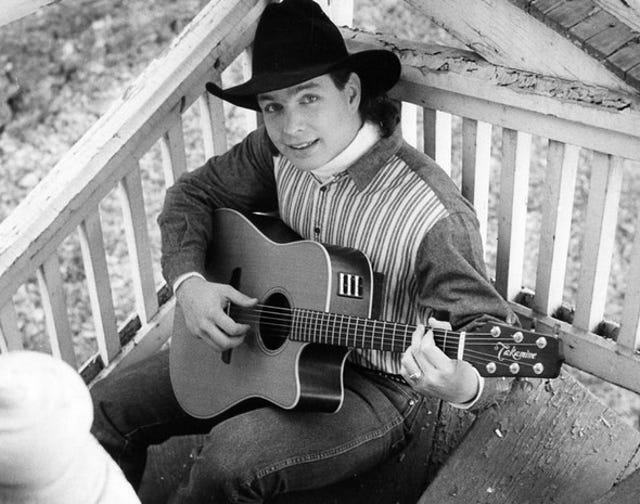 There are a couple of secrets hidden in the rowdy party refrain near the end of "Friends in Low Places."
At the point in the song when Brooks is joined for a round by an entourage — including songwriters Dewayne Blackwell and Earl Bud Lee, as well as his bandmates and his then-wife Sandy — perhaps you've listened often and hard enough to the original recording to have noticed the familiar crack-fizz of a beer can opening. Yup, it's in there.
Watch the video below :