Interesting
Drones spots Benedictine monk relaxing atop a wind turbine
It's a bird, it's a plane…it's a monk?! A drone recently caught a monk sunbathing on top of a 240-foot wind turbine in Rhode Island — and he wasn't too pleased.
The Benedictine monk, Joseph Byron, appeared well-rested in a white T-shirt and shorts for the bizarre (and terrifying!) outdoor activity. He relaxed just inches away from the edge, and a couple of feet from a 77-foot-long blade.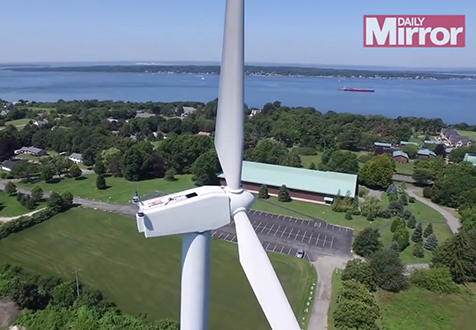 Joseph Byron Daily Mirror"It was a little annoying. It seems you cannot go anywhere to get away anymore," Byron told the Providence Journal. "It is not scary; it is peaceful and the views of the bay are spectacular. I am not afraid of heights."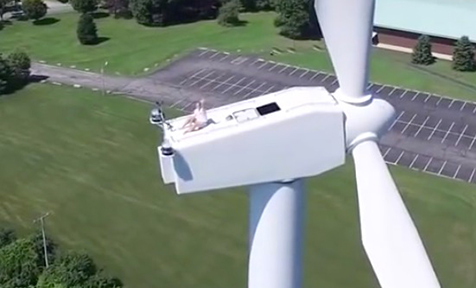 Joseph Byron Daily Mirror
The image was captured by California pilot Kevin Miller, who had been touring the Portsmouth Abbey School at the time. "The guy must have been napping because he did not notice the drone for five or ten seconds. But once he heard it he sat up to take a look," Miller told the paper.
He mused: "Upon landing he saw me bring the drone down and was leaning over the edge. I looked up and waved to him and he waved back."