Country Music
Conway Twitty – You've Never Been This Far Before (This is the way I've always wanted to be loved)
"You've Never Been This Far Before" is a song written and recorded by American country music artist Conway Twitty. It was released in July 1973 as the second single and title track from the album You've Never Been This Far Before.
I can almost hear the stillness
As it yields to the sound of your heart beating
I can almost hear the echo
Of the thoughts that I know you must be thinking
And I can feel your body tremble
As you wonder what this moment holds in store
The song was controversial at the time of its release, with several radio stations banning it, due to what were considered by some to be overly sexual lyrics.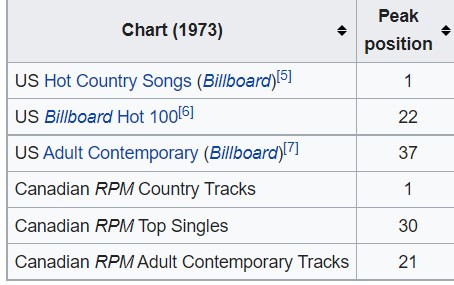 The song was Twitty's 10th number one on the country chart as a solo artist. The single stayed at number one for three weeks and spent a total of 16 weeks on the chart.

"You've Never Been This Far Before" was Twitty's only song from the country chart to cross over onto the Top 40 of the Billboard Hot 100, where the single peaked at number 22.