Interesting
Can you spot the snow leopard in this picture?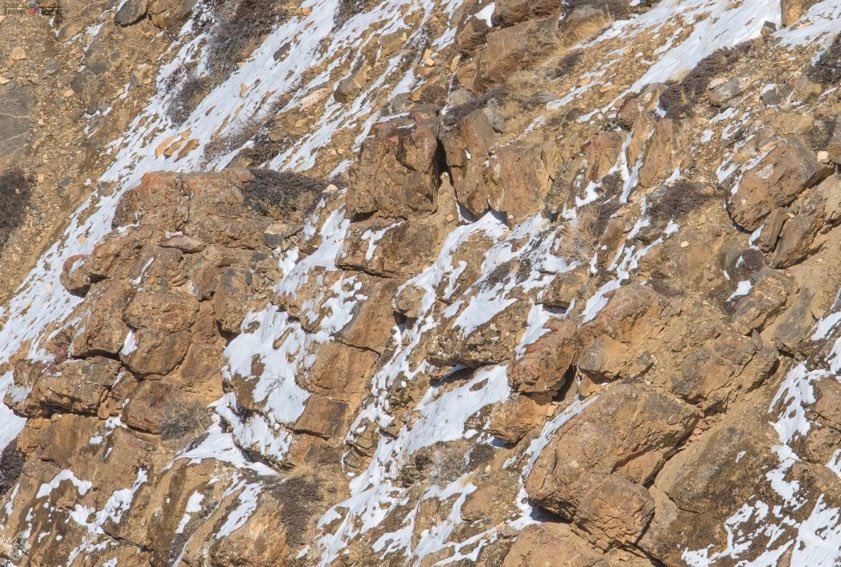 Did you ever consider that spotting a snow leopard amidst snow-capped mountains would count as a 'challenge'? If you answered with a proud 'no', think again!
Phantom cat….!They are called ghost of the mountains.
If you can locate. @ryancragun pic.twitter.com/sG5nMyqM0S

— Ramesh Pandey (@rameshpandeyifs) July 13, 2021
Netizens are struggling to figure out this picturesque challenge posted by Indian Forest Service Officer Ramesh Pandey.
The image, which has now gone viral on Twitter, features the leopard camouflaging amidst a snowy, mountainous terrain.
@homphs snow leopard doing a descent pic.twitter.com/2OO6X64EDh

— Ryan Cragun (@ryancragun) July 10, 2021
My gawd I could barely locate it. I had to expand the pic several times.

— Enrique Irisarri, MD, MBA (@Tripudiante) July 13, 2021
Gotcha🔥🔥 pic.twitter.com/UUAHfvWPQz

— Aniket Shimgekar (@ShimgekarAniket) July 14, 2021