Interesting
Can you spot the deadly venomous snake on this tree?
Funny and surprising things often go viral on social media. Seeing whom we do not believe our eyes. Apart from this, sometimes some such pictures are also viral, seeing which the eyes are also deceived. One such picture is now going viral on social media, seeing which anyone can be deceived. By the way, the bark of a tree is visible in this picture. But a dangerous animal is also sitting on it, which will hardly be visible to anyone. If your eyes are sharp, then by looking at it, tell which animal is on this picture.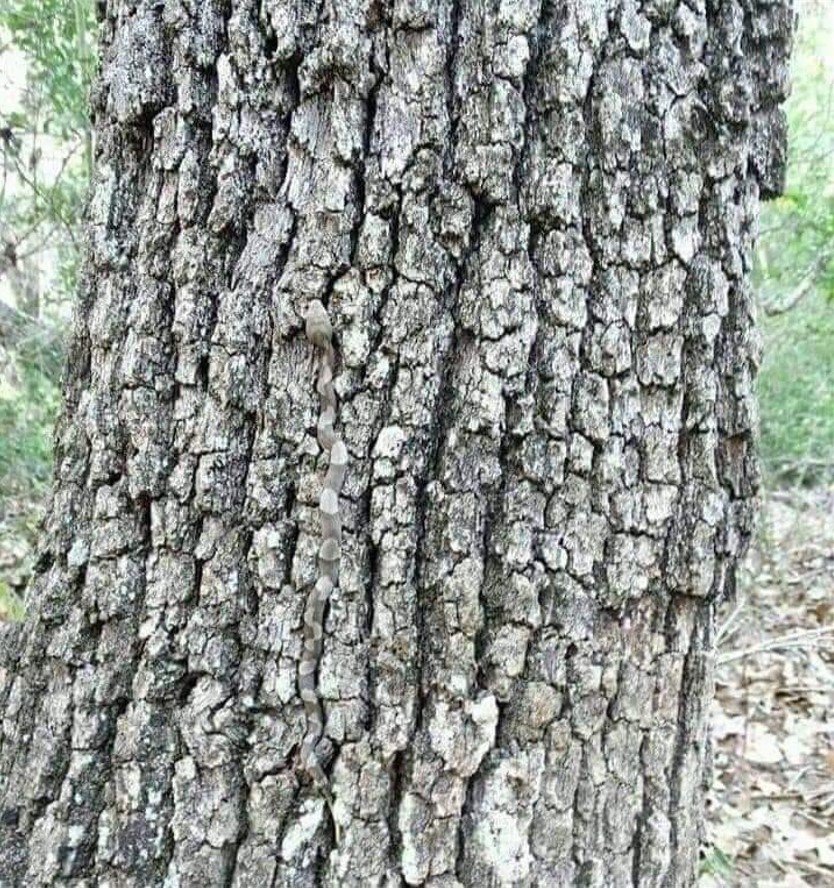 This photo has been shared by IFS officer Susanta Nanda on Twitter. Along with the photo, he has written in the caption – Camouflage. If you look at the picture at first sight, you will see a thick and wide bark of a tree. But there is also an animal sitting on it, which no one can see. If you look closely at this picture, you will see a snake wrapped around it. Which is exactly the same as the color of the bark. That's why he is not visible to anyone. But when you look carefully, you will definitely see it.
This picture is becoming increasingly viral on social media. People are commenting a lot on this photo and giving their answers. Some people did not even see the snake. One user commented and wrote – Nature is always beyond comparison.