Interesting
Beauty and the Beak: A Bald Eagle Rescue Story
Every editorial product is independently selected, though we may be compensated or receive an affiliate commission if you buy something through our links. Ratings and prices are accurate and items are in stock as of time of publication.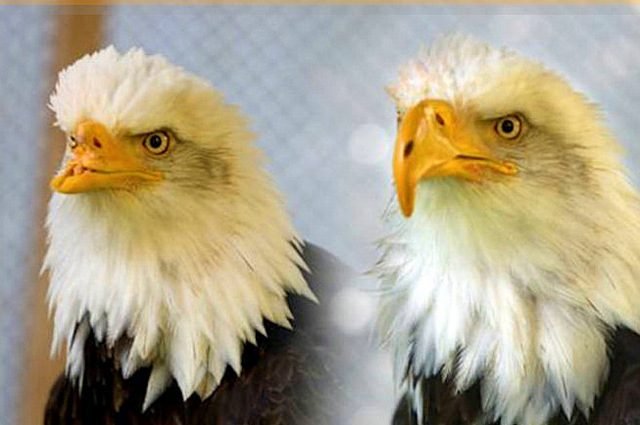 GLEN HUSH, USFWS
When a bullet took her upper beak, Beauty the bald eagle would have starved. A dedicated caregiver and 3D printing changed all that.
An injured bird is always difficult to see. Dragging wings, broken legs… it's just so distressing to see these injured earthbound creatures, knowing they long to soar in the sky. When Beauty the bald eagle was injured, though, it wasn't her wing or leg that took the blow. Instead, a poacher's bullet cost her most of her upper beak, a devastating injury that left her unable to eat or drink. It would have meant certain death, but Beauty's life took a fortunate turn.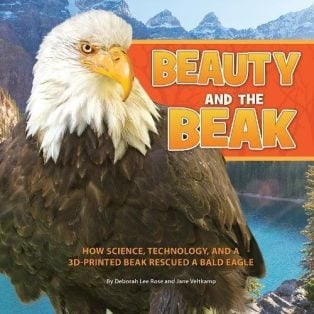 Bald Eagle Rescue Story
You'll find Beauty's story in the children's book Beauty and the Beak, by Deborah Lee Rose and Jane Veltkamp. Jane came to Beauty's rescue after the injured bald eagle was found trying to scavenge at a local dump. Jane, a certified wildlife rehabber and raptor biologist, brought Beauty to Birds of Prey Northwest, a rehab facility in Idaho. There, she set out to find a way to help Beauty when everyone else thought the odds were unbeatable.
Birds beaks can regenerate, but only over long periods of time. Jane knew that for Beauty to survive, she needed a more urgent solution. The answer turned out to be technology. With the help of a team that included her own dentist, Jane oversaw the design and fitting of a prosthetic beak made with a 3D printer. Within hours of the procedure, Beauty was drinking water like any other bald eagle, scooping it up from her dish.
Over the years since her prosthesis was fitted in 2008, Beauty's own beak has continued to regenerate. The original prosthesis no longer fits, but her beak is now large and sturdy enough to allow her to eat on her own. She still lives at Birds of Prey Northwest, where she enjoys her own large aviary.