Metal Music
Avenged Sevenfold – Nightmare | This song hits me hard to this day. RIP to their drummer. Never forgotten
Nightmare is the first of eleven tracks (twelve on the deluxe version) on Avenged Sevenfold's 2010 album, Nightmare.
A demo version was recorded with The Rev on drums before he died, which was made available on the Limited Edition Book of Nightmares version.
Lyrically, "Nightmare" deals with an individual who is damned for his wrongdoings on earth.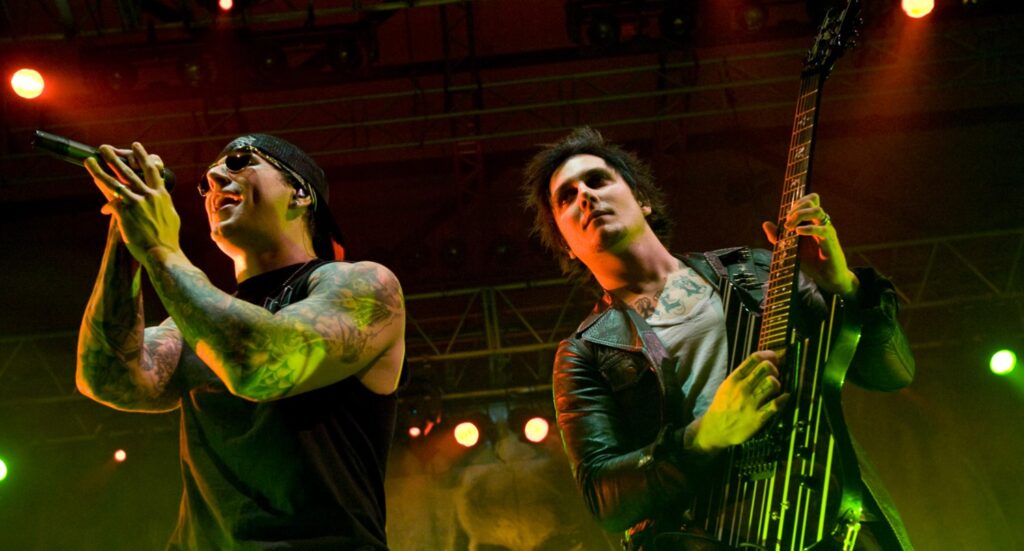 The song is sung from the point of view of a resident of hell, who may have once been a living person too, mocking the other character and pointing out that it's his own fault he's in hell.
It is their first single released without former drummer The Rev, who died on December 28, 2009.
The song was released digitally on May 18 and 21, 2010 on the US and worldwide, respectively, on iTunes as well as an animated lyric video on YouTube, which received over 275,000 plays in 24 hours A preview for the song was released on May 6, 2010 on Amazon.com, but was removed soon after for unknown reasons However, on May 10, 2010, a 30-second audio uncensored sample was again revealed, but this time at SoundCloud.
"Nightmare" was nominated for Best Single at the Kerrang! Awards 2010, but lost to Liquid Confidence by You Me At Six.[7] The song is also one of Avenged Sevenfold's best known, and had been certified Gold by the RIAA.
Watch the video below :