Country Music
Scotty McCreery, an incredible country musician, presents a magnificent music video for his amazing song "This Is It".
2017 was a successful year for Scotty McCreery: his smash hit 'Five More Minutes' was released and reached No. 1, news about his new album had been announced, he had a memorable Opry debut, and he proposed to his long-time girlfriend Gabi Dugal. However, 2018 seems to shaping up to be just as successful for the 24-year-old. McCreery is back this year early with the release of his newest single 'This Is It,' from his newly recent album, 'Seasons Change.'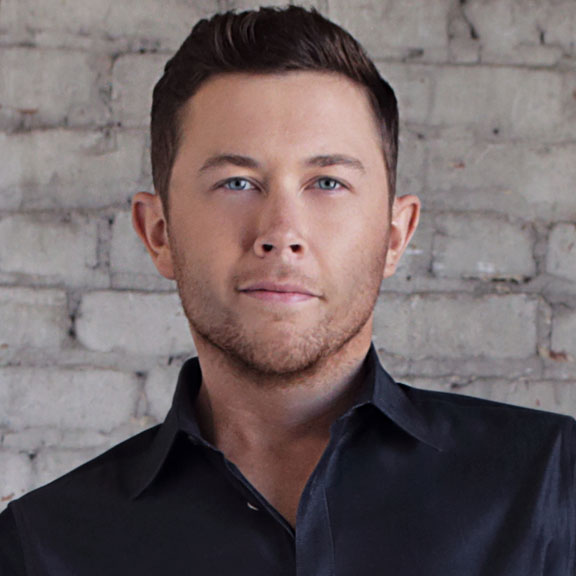 The single is a classic Scotty song all the way from the sound with his southern draw to the song writing. The single was written by McCreery, Frank Rogers and Aaron Eshuis and is featured on his new album 'Seasons Change,' which was released March 16th. 'This Is It' is a song that paints the journey McCreery and his girlfriend went on during his proposal to her. It tells the story from his perspective and serves as a reflection of that moment.
The song starts with the image of being up 4,000 miles high in the Carolina mountains, and how he was surprising his girlfriend with this hike up the mountain. The end location was when she could open her eyes and take it all in and think "this is it." As the single continues, the second verse says how he knows his girlfriend has been waiting for this moment, and talking to her friends about when it will happen and why it hasn't yet. But, what she doesn't know is that he has been waiting too, holding on to the ring for the right moment paired with the right words to say.
The lyrics are so painfully cute and depict their love for each other so perfectly. The chorus is all about how this is the moment they've been talking about and wanting for forever. In the midst of the chorus, McCreery shows his fans the rawness of his proposal with the lyrics "take my hand, take it in. This is the moment we won't forget, on top of the world, here together."
For a little background, Scotty proposed to Gabi in September 2017 on the top of a beautiful mountain top in North Carolina. When she thought her "this is it" moment was going to be the view, she was wrong. It was Scotty finally proposing to her!
The last verse of the song is a future prediction of what's to come. Scotty sings about his future wife walking down the aisle on their wedding day and how he can't help but think "this is it."
If you love-bird country music fans haven't heard this song yet, you need to listen to it immediately. It will make your heart ache with love in the best way possible. For those of you who aren't so in to the lovey-dovey stuff, then you should still give it a listen as this is still great artistry on McCreery's behalf. If this is a sneak peek into his new album, then we're pretty excited for what else he has in store.
Watch the video below :