Metal Music
Korn – Blind (Live Rock AM Ring 2006) | Wish crowds were like that nowadays
Amazing, and amazing that 400mpeople could gather together to hear Korn and others and behave like church going folk. OK one little blaze does not riot make. Unbelievable, the Church of Korners. dig?
"Blind" had been written while Jonathan Davis was in Sexart before he left the band to join Korn. The song was composed entirely by Dennis Shinn.
Korn's contribution came once they re-recorded the song for their debut album LP 1994. Even though the song was completed by Sexart, Korn added an extended song intro, utilizing drum cymbals, and an added small Bass-Line.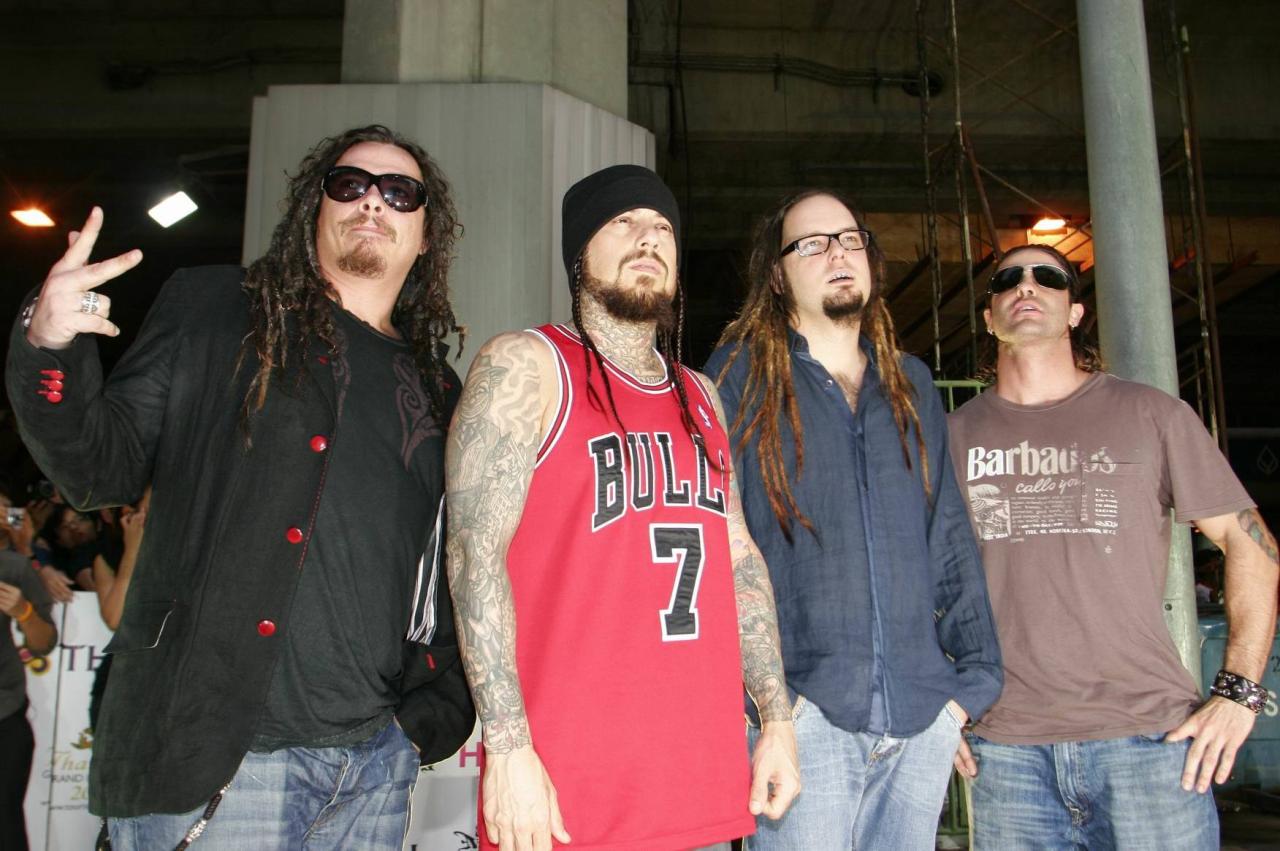 Their addition acted as an intro that led into the original intro composed by Sexart.
Also, Korn applied a small musical change away from Sexart's version, which landed under the vocal chorus "I'm so blind" lyric. That change didn't occur until the Korn LP was recorded.
SexArt's original music piece was present on Korn's demo Neidermayer's Mind[5] 1993. Korn also tailored the song ending, being the bass coda at the end of the song quotes Cypress Hill's song "Lick a Shot".
The ending, technically, had nothing to do with the actual song itself. Jonathan Davis and his music group Korn utilized this song on the album without crediting the original songwriters Dennis Shinn, and or Ryan Shuck.
However, both Dennis Shinn and Ryan Shuck were later credited on the Greatest Hits Vol.1 compilation album when the song was used on that LP., as well as being credited on multiple products that contain the song.
Watch the video below :