Metal Music
AC/DC – Highway to Hell | This is a real crowd
Highway to Hell is the opening track of AC/DC's 1979 album Highway to Hell and the twelfth track on AC/DC Live. It was initially released as a single in 1979.
The song was written by Bon Scott, Angus Young and Malcolm Young while the main guitar riff was created by Angus Young. The track has become one of the most famous songs in rock history. AC/DC had made several studio albums before and was constantly supporting them by going on a grueling tour schedule. In 2009, "Highway to Hell", won the 'Most Played Australian Work Overseas' category at the Australasian Performing Right Association (APRA) Awards.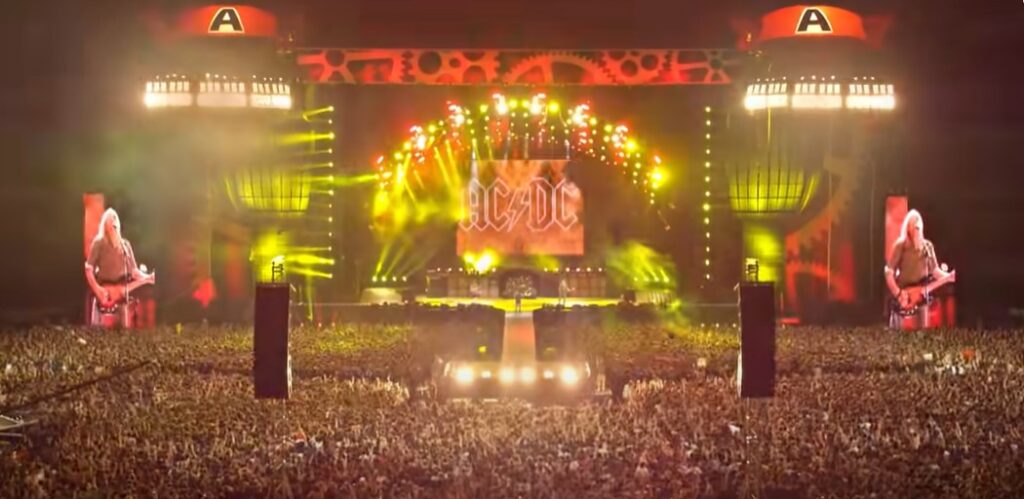 The song and album's title supposedly came after a reporter asked band members if they could describe what life was like being constantly on tour. Angus replied that it was "a fucking highway to hell". He stated in the magazine Guitar World that when you are out on the road on a bus sleeping with a guy's smelly sock in your face, it's like you're on the highway to hell.
Rumours persisted that the band members were satanists, and this comment, and the album cover depicting Angus with devil horns and tail only added fuel to the fire. (The band has denied having anything to do with Satanism, Malcolm having even commented that "me mum would kill me for that!"
But it is more widely believed that as the song was written by Bon Scott it was in fact relating to the nickname given to Canning Highway in Western Australia Australia. It runs from where lead singer Bon Scott lived in Fremantle and ends at a pub/bar called The Raffles, which was a big Rock 'n Roll drinking hole in the '70s. As Canning Highway gets close to the pub, it dips down into a steep decline: "No stop signs … speed limits … nobody gonna slow me down."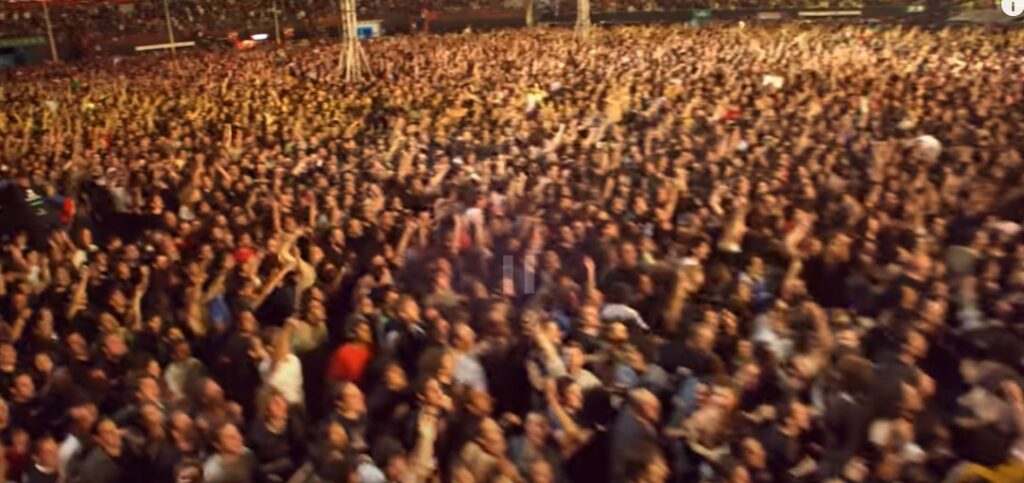 So many people where killed by driving fast through that intersection at the bottom of the hill on the way for a good night out, that it was called the highway to hell, so when Bon was saying "I'm on the highway to hell" it meant that he was doing the pilgrimage down Canning Highway to The Raffles Hotel to rock and drink with his mates: "Ain't nothing I would rather do. Going down, party time, my friends are gonna be there too."
Nevertheless, this and other songs brought AC/DC its first million-copy-selling album, and sent Highway to Hell to No. 17 on the charts. Scott would be found dead in the back of a friend's car just over six months later. Also it has been discovered that while recording Angus and Malcolm Young tuned their guitars down a quarter step.
In October 2009 Brian Johnson, who replaced Scott, explained to The Metro: "It was written about being on the bus on Mt. Hood Highway in Oregon, USA. When the Sun's setting in the west and you're driving across it, it is like a fire ball. There is nothing to do, except have a quick one off the wrist or a game of cards, so that's where Bon came up with the lyrics."
Watch the video below :