Metal Music
SUICIDE SILENCE – You Only Live Once
9 years after Mitch's death, rest in peace Lucker
Suicide Silence is a Riverside, California-based American deathcore band. Since its inception in 2002, the band has released five full-length studio albums, one EP, and eleven music videos. In 2009, they received the Revolver Golden God award for "Best New Talent" Guitarists Chris Garza and Mark Heylmun, drummer Alex Lopez, bassist Dan Kenny, and vocalist Hernan "Eddie" Hermida make up the current lineup.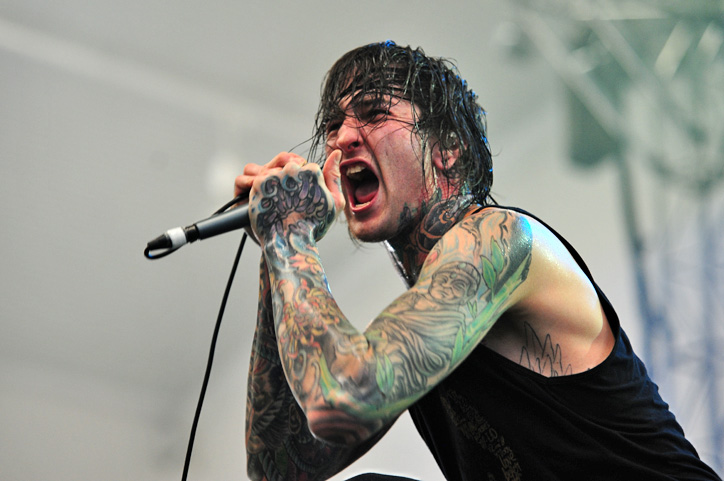 Lucker struggled with alcoholism, according to his wife, Jolie Carmadella, who pleaded with him not to ride his bike that night. Unfortunately, Lucker rode under the influence of alcohol and died far too young as a result.
For Suicide Silence fans, the phrase "You Only Live Once" now has a whole new meaning. The video for 'You Only Live Once,' which was already extremely popular before Lucker's death, is now approaching 30 million views on YouTube. Fans have taken lyrics like "You only live one life / For a concise time / So make every second divine," and "Live life hard / You only get one shot" to heart, inspiring millions to live each day to the fullest.
You have to love the music video for 'You Only Live Once,' no matter your musical tastes. Acting as human targets at a gun range, they are subjected to gunfire from various characters wielding everything from pistols to chain guns to rocket launchers. Suicide Silence members take a lot of punishment, but they keep the song going until the end.
Suicide Silence recently announced the addition of new singer Eddie Hermida to their lineup. But, for now, we'd like to pay tribute to Mitch Lucker's musical legacy.