Funny Metal
2 Elderly Men Escape Nursing Home To Attend Heavy Metal Festival
A German nursing home alerted police after they noticed two men were missing. They were later found at 3 a.m. at the Wacken Open Air metal festival.
Two elderly German men escaped the confines of their nursing home on Friday to attend Wacken Open Air, police said.
The nursing home alerted police after the gentlemen were found to be missing from the center.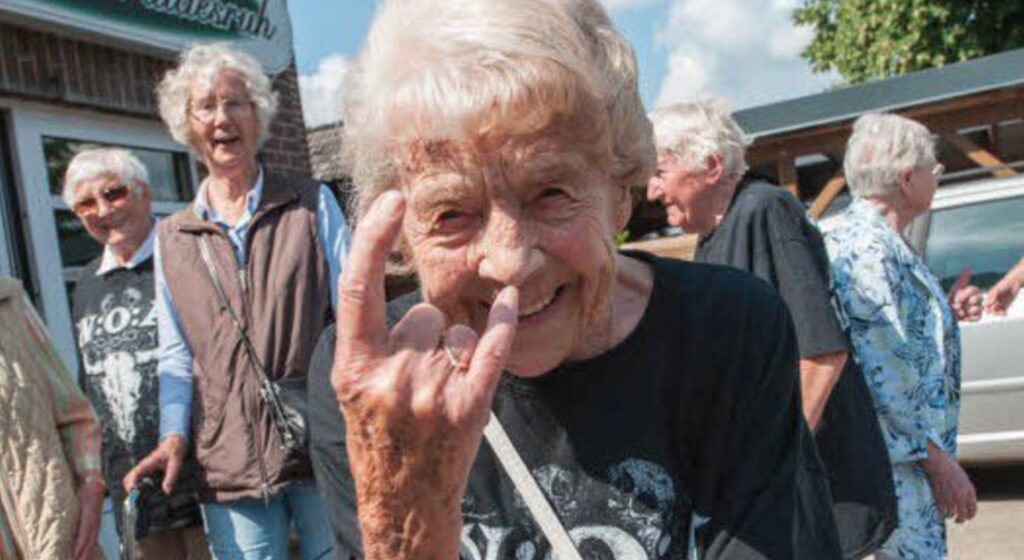 Police then found the aging metalheads at 3 a.m. at Wacken Open Air, the world's biggest heavy metal festival. A police spokeswoman said they were "disoriented and dazed."
The men were reluctant to leave the four-day festival so police escorted them home with the help of a taxi and a patrol car.
"They obviously liked the metal festival," police spokeswoman Merle Neufeld told public broadcaster Norddeutscher Rundfunk. "The care home quickly organized a return transport after police picked them up."
Sold out
The 29th edition of the legendary festival was fully sold out, with 75,000 people expected to attend the four-day festival.
Headline acts this year include Danzig, Judas Priest, Hatebreed, In Flames, Running Wild, Arch Enemy, In Extremo and Eskimo Callboy.
The festival in Schleswig Holstein is often inundated with mud, but this year a heatwave saw organizers warn fans against fire and dust risks.
Police praised revelers this year for good behavior with little interference needed from police beside a few minor drug seizures.